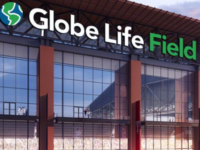 Please fill out the form below to make a reservation for Trolley transportation to/from this event.
You will need to provide a confirmation number from your hotel to make a reservation.
Once you click submit, you will see your reservation on the screen and also receive an email with your information. You will need to print the screen or email to show your driver, or show the email on your phone to the driver.
Please note that the service drop off and pick up for the game is North of Choctaw Stadium on East Road to Six Flags.
If you need to cancel a reservation, please reply to the email you'll receive with your completed reservation.
If you are having trouble with this form, please email ArlingtonTrolleyTickets@gmail.com for issues or to make reservations for this event.