Route(s)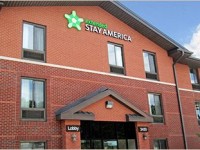 2420 E. Lamar Blvd.
Arlington, TX 76006
(817) 649-0021 | Visit Website
Pickup Time Windows:
The trolley can arrive/depart any time within a 15-minute window of the scheduled time shown below. To be sure that you catch the trolley you should be at the stop 5-10 min before the scheduled time!
Schedule for: 8/18/2017
---

Arlington Convention Center, Arlington Visitor information center, all other attractions:
Daily/Seasonally (when Six Flags is open) - Please tell your driver upon boarding that you would like to go to one of these attractions. Refer to Six flags pickup times in grid. For departures (during regular routes) please call 817-504-9744.
There are no scheduled pickups for this date/time.
Morning/Afternoon Service: Same as Six Flags (when Hurricane Harbor is open). Evening park departures begin two hours before park closes - Trolleys run every 30 minutes until closing.
| Date | Park Hours | Hotel Pickups | Departures (from Hurricane Harbor) |
| --- | --- | --- | --- |
| 8/18/2017 | 10:30 am - 6:00 pm | 10:02 am, 10:41 am, 11:11 am, 1:41 pm, 4:41 pm | 10:36 am, 11:06 am, 1:36 pm, 4:00 pm, 4:30 pm, 5:00 pm, 5:30 pm, 6:00 pm |
Morning Service: Mornings beginning 30 min before park opens; Trolleys run every 30 minutes for one hour after opening, plus two afternoon pickups (see grid). Departures from Six Flags: Regular Morning service, plus two afternoon departures. Evening park departures begin with one at 6:00pm; and beginning 2 hours before park closes Trolleys run every 30 minutes until closing. Evening Service is outbound only from Six Flags. There is no scheduled service from the hotel. The last trolley leaves Six Flags at closing time.
| Date | Park Hours | Hotel Pickups | Departures (from Six Flags) |
| --- | --- | --- | --- |
| 8/18/2017 | 10:30 am - 7:00 pm | 10:02 am, 10:41 am, 11:11 am, 1:41 pm, 4:41 pm | 10:30 am, 11:00 am, 1:30 pm, 4:30 pm, 5:00 pm, 5:30 pm, 6:00 pm, 6:30 pm, 7:00 pm |