Stadium Events at Globe Life Park and AT&T Stadium
Take the Arlington Trolley for a convenient ride to your event!
We've partnered with several Arlington hotels to provide round-trip service to many events at Globe Life Park and AT&T Stadium.
You must be staying at a partner hotel to enjoy Trolley service to these events — the hotel will provide you a required confirmation number to complete your reservation.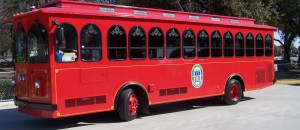 Browse upcoming events below:
Click below to make a reservation for these upcoming events! Reservations are opened approximately 30 days prior to the event.
---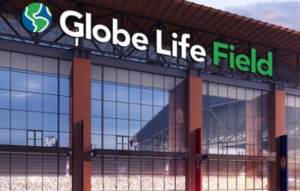 Globe Life Field – Texas Rangers
Two Hotel pickups:  Service provided to Globe Life Field for Rangers home games commences one and a half hours before the start time of the game with return to hotels immediately following the game.
Approximately 90 Minutes and 45 minutes before game time. Trolleys depart from stadium 20 minutes after the game concludes (or after fireworks) – and continues until everyone has departed stadium.
No reservations are needed for Rangers home games. There is no available on demand service on event days to the stadium.
Stadium Event Services
Reservations for Stadium Event Services Open One Month Prior to Event. For Reservation Instructions, Please Click Here. Special Event Services are Booked via TripShot, and Round – Trip Tickets are $12.00, One-Way Tickets are $6.00. In Order for Reservations to be Honored, Please Make Certain to Fund Your TripShot Wallet. 
P!NK
September 29

Southwest Classic: Texas A&M vs Arkansas
September 30
RBD
September 30

Patriots vs. Cowboys
October 1

Rams vs. Cowboys
October 29

Giants vs. Cowboys
November 12
Reservations
Commanders vs. Cowboys
November 23
Reservations

Seahawks vs. Cowboys
November 30
Reservations

Dr Pepper Big 12 Championship
December 02
Reservations

Eagles vs. Cowboys
December 10
Reservations

88th Goodyear Cotton Bowl Classic
December 29
Reservations

Lions vs. Cowboys
December 30
Reservations